The Montreal Canadiens are saying goodbye to one of their most promising young players in Jesperi Kotkaniemi. The team announced today that they won't be matching the one-year, $6.1MM offer sheet tendered by the Carolina Hurricanes last weekend.
In return, the Canadiens are receiving Carolina's first and third-round draft selections in the 2022 NHL Draft.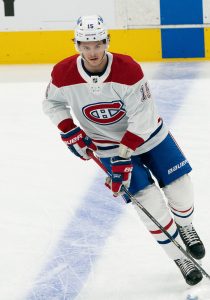 Carolina's acquisition of Kotkaniemi marks the first successful offer sheet in the NHL since 2007 when the Edmonton Oilers successfully acquired Dustin Penner from the Anaheim Ducks. The move to acquire the former third-overall pick at $6.1MM seems pricey for what he's produced so far in his career, and when you look at Carolina's salary cap situation, it appears even worse. Now finally with a full roster, the team sits at $1.52MM over the salary cap. Considering the team entered the offseason with a large amount of cap space and still lost Dougie Hamilton and Alex Nedeljkovic, questions have been rightfully raised over Carolina's asset management strategy. But just because Kotkaniemi is making $6.1MM this season, and is consequently owed a $6.1MM qualifying offer at the end of the season, doesn't mean he'll cost that much down the line for Carolina. Multiple rumours have emerged that a longer-term extension for Kotkaniemi in Carolina may emerge at a lower average annual value as negotiations remain amicable.